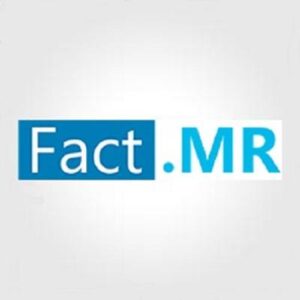 We humans heavily depend on livestock populations that provide us with a variety of products and services including meat, eggs milk, and fiber. Our diversified needs are satisfied by diverse animals which is possibly an outcome of genetic makeup.
Also, the genetic diversity within cattle herds serves as the starting point for both human-managed genetic improvement programs and evolution through natural selection in response to changing environmental conditions. Animal Genetics is a key pillar of livestock development alongside other crucial factors such as animal health, nutrition, and housing.
What is animal genetics?
A subfield of genetics called animal genetics investigates the appearance, breeding, and color of animals as well as other elements of their heredity. It is based on common genetic concepts and mostly employs general genetics techniques such as hybrid, cytological, population, ontogenetic, statistical, and twin analysis. Genetically superior animals tend to have stronger immune responses than their parents which refers to characteristics needed for improved productivity and response to environmental conditions.
A hybrid study identifies physiological, biochemistry, and hereditary patterns. The animal has its own unique independent inheritance of traits because it has a huge number of chromosomes. The connection between these genes and the production, fertility, and survivability of animals is a key area of research in this area.
The global animal genetics market size is set to enjoy a valuation of US$ 6.3 Billion in 2022 and further expand at a CAGR of 6.2% to reach US$ 11.5 Billion by the end of 2032.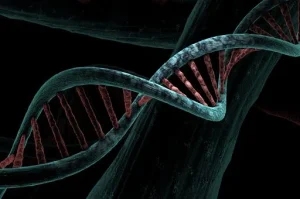 Increased demand for animal proteins is likely to propel animal genetics market share.
The market has seen a growth in demand for animal-based protein and dietary supplements due to a more active and health-conscious populace. A fair price must be paid for the production of high-quality, safe animal protein. The effectiveness of cattle medicines and diagnostics is influenced by factors such as the depletion of natural resources, the increased focus on food safety, and the desire for better nutrition (especially animal protein). High-quality proteins are expected to see a rise in animal genetics demands worldwide as a result.
The formation and evolution of animal populations depend heavily on animal reproduction for community maintenance, species evolution, and evolutionary variety. One of the most crucial metrics for assessing an animal's reproductive performance is its reproductive capacity, which also has a significant impact on the financial rewards of animal reproduction.
Animal Genome technology increases opportunities in Animal Genetics
In recent years, with the development of high-throughput sequencing technology, an increasing number of animal genomes have been described, and the genetic bases of some animal reproductive traits have also been analyzed.
The National Institute of Food and Agriculture (NIFA) committed USD 5 Billion in January 2022 to genetically improve livestock production nationwide. At the same time, great progress has been made with respect to the regulatory mechanisms and technologies of animal reproductive activities, including the discovery of highlight genes and regulatory pathways that provide a basis for further understanding animal reproductive mechanisms and improving animal reproductive ability.
A genetically modified cow may be able to produce more milk and be less susceptible to common cattle illnesses such as bovine respiratory disease complex, clostridia disease, and so on, thereby improving cattle raisers' total profit. As a result, this component of animal genetics has gained widespread recognition, which is expected to drive the animal genetics industry forward.
As a result of increasing demand for animal proteins and other livestock needs. the animal genetics industry is expected to rise further. the industry is likely to be driven by prime segments such as poultry. Some of these key players are set to bring swift uptake into this market.
Zeotis announced the acquisition of Basepaws a leader in Pet Care Genetics to strengthen its animal health solutions and precision in it. Basepaw is one of the pioneer firms in pet care genetics offering easy-to-use genetic screening tools, particularly for early detection of the risk of diseases among pets.
Neogen acquired Spokane animal genetic company that provides animal genetic information to improve the health of dogs, birds, and cats. this collaboration is expected to expand companies expertise and portfolio of genomic tests in animals.
Haystack, a Canadian start-up, is focusing on offering a database of genetic information regarding livestock through its mobile app. Through this, users can acquire information regarding semen codes or registration numbers.
Danish Genetics, another key start is focusing on specializing in breeding pigs. In addition, the company collects ear tissues to determine the DNA of pigs.
Veterinarians play a significant role in genetically engineered animals.
Despite the benefits of animal genetics, there are some ethical and animal welfare concerns associated with it. To make sure that all parties are aware of the ethical concerns at stake and can contribute meaningfully to the present discussion on the development and use of genetically modified animals, these problems need to be taken into account by all stakeholders, including veterinarians.
It is crucial to make an attempt to represent societal values in scientific practice and new technology, particularly in publicly financed initiatives that aim to benefit society but may be regarded as ethically dubious. As novel genetically modified animal strains are being generated in the context of research, veterinarians can play a crucial role in carrying out this monitoring.