Processing data where it is generated enabled analysis at a greater speed and volume while it leads to action-led results in real-time. That's what Edge computing has offered. Edge computing refers to the paradigm where cloud computing is performed near the sources.
It's an advancement to cloud computing as the data is analyzed and processed by the device itself and by the local computers than being sent to the main cloud. The processes are run on the client side such as on the user's computer or any device. Bringing the computation to the edge of a network reduced long-distance communication between client and server. Reduced latency further accelerates the edge computing application.
Opting the Edge for a Competitive Edge
As the number of IoT devices is projected to increase to almost triple from 9.7 billion in 2020 to more than 29 billion by end of 2030. The increasing penetration of IoT devices stimulates the need for data analysis as these devices generate huge bulk of data each day where enterprises need to handle data to lessen the load on cloud servers. This is where edge computing grabs the attention. From 2017 to 2021, the global edge computing market registered significant gains, surpassing a valuation of US$ 2.86 Bn in 2021.
Besides this, enterprises dealing with the high cost of cloud storage are switching to edge computing architecture as it decreases transmission costs for unnecessary information. Computing at a remote location, processing of time-driven data, and lower latency are advantages for which companies choose edge over cloud computing.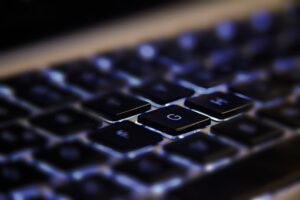 Edge Computing to Enhance the Safety and Performance of IoT-enabled Automobiles
Real-time data computation has huge applications in the case of autonomous vehicles. The Self-driving car is an ideal application of this real-time data requirement as it depends on IoT sensors. With the use of this technology, collisions can be avoided in the case of autonomous vehicles furthermore city traffic management could be improved.
There are plenty of ways in which this technique is useful in vehicles such as identifying if the driver is inside or not, Advanced AI-enabled facial recognition can detect a person driving the vehicle while as per the need for a driver, mirrors and the seat could be auto-adjusted. Furthermore, these devices can perform monitoring of eye gaze, and the head position of the driver and may give distraction alerts.
Edge Computing is a Smart Aid for Agriculture
Like sensors assisting cars on their way, weather, and temperature sensors assist farmers in agricultural practices. Edge devices can gather and perform primary analysis of data for further storage. With the help of this technology, agricultural IoT can predict and make informed decisions about environmental hazards and natural calamities.
As promoted by the UNSD sustainability goal for 2030, Smart agriculture is necessary to address the twin goals of undernourishment and hunger issues. With edge computing a traceable model is emerging that would increase the penetration of smart agriculture technologies in the coming years.
An Edge-tech Differentiator for Health Infrastructure
With its accuracy and efficiency, data processing has potentially become a differentiation technology factor for healthcare services. With this technology high-end data processing is possible for instance when a patient is traveling from home to a hospital in the critical condition it will take a lot of time if data needs to be transmitted across the cloud, instead processing data at the moment can help with recommended actions. Additionally, remote patient monitoring and automated care services could improve diagnosis accuracy and speed.
Multi-Access Edge Computing to grow Exponentially with the Advent of 5G
With the introduction of 5G networks, Mobile edge computing will grow exponentially as a result of ease in new uses such as gaming, and video streaming, and improved mobility over the traditional infrastructure.
Allowing edge processing on mobile networks is further expected to take an upward swift with the advent of 5G. This also provides two benefits over traditional infrastructure such as – low latency and high speed.  As 5G is also about offering high speed and low latency, it pairs well with Edge computing. Realizing the importance of 5G as a crucial factor in getting the most out of multi-access edge computing, Amazon has built a partnership with Verizon a US network company.
While this technology is opening novel doors of opportunity each day, some brands are outperforming the competition through their features and applications that enable users to harness comprehensive data processing-
It's a leading cloud-edge hybrid model that offers consistent services to consumers. These services are offered in form of integrated AI, ML and robotics to achieve the best business outcomes. As of May 2022, The company's partnership with Verizon has expanded the cloud services of AWS to 19 US metro areas providing ultra-low latency. Connected vehicle solutions, IoT device simulators, and IoT camera connectors are some innovative edge applications provided by Amazon Web Services.
It's a single platform that allows consumers to leverage features like local data analysis and artificial intelligence solutions that effectively solves business problems. In 2020, the company introduced Edge Native Intelligent Asset Application which allows edge connectors to define assets and build alerts without coding. This application is helpful in energy and oil sector companies, logistics, healthcare, and any other companies operating in the public sector.
With the rise in applications, there is anticipation about an increase in demand for hardware that enabled edge computing. Dell has captured this demand earlier and become a leading edge computing hardware brand. The company has offered a mobile edge portfolio inclusive of mobile IoT-enabled devices, an Enterprises edge portfolio, and Edge gateways for retailers and digital cities.
In October 2021, The tech giant brought distributed cloud, a portfolio that offers solutions like hardware and software to extend infrastructure further to a different edge. depending on the need of the organization, it can choose to run among network edge, operator edge, and consumer edge.
The brand is a popular chip and semiconductor manufacturer and its edge computing products make it among the top players in this market. These edge products include Intel Secure Device Onboard and Wind River Titanium in addition to just processors and storage solutions. Intel also offers developer kits and SDKs that enable enterprises to create IoT services and solutions.
Future of Data Processing- Intersection of AI, IoT, and Edge
Technology-wise Artificial intelligence and Edge computing are believed to remain as main opportunities for businesses to reshape their services as well as infrastructure. Even in the public sector, the massive IoT sensors being deployed are already processing data to bring useful insights on transportation, disaster relief, and public safety. With edge computing, this processing could be improved to the next level making it real-time and in adherence to privacy, which will unleash the real potential of data.